About Us
A Healthier Glen Burnie for over Three Decades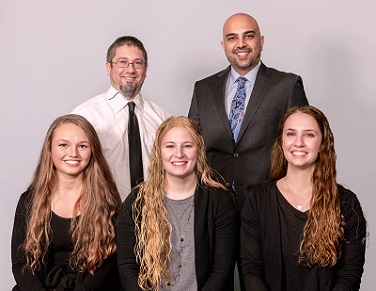 We have been serving the Glen Burnie community for years, providing patient-centered care at our family chiropractic office. Dr. Joseph Bartlinski and his father originally started the practice more than 30 years ago.
In 2009, Dr. Arash "Ash" Yousefi worked under the mentorship of Dr. Bartlinski and in 2011, purchased the practice changing the name to Glen Burnie Chiropractic and Physical Therapy, LLC. Dr. Ash leads the practice with a heart to help people live better.
Our mission is to educate as many people as possible about whole-body health and wellness, with an emphasis on treatment of the spine and nervous system.
Care for Your Greatest Healing
Our three phases of care are designed to allow you to experience optimum healing and wellness. As a team, we'll work together to get you back into doing the things that matter most to you!
Phase One: Acute Pain Management Care
We will help you get out of pain as soon as possible through gentle chiropractic techniques, electrical muscle stimulation and cold therapy.
Phase Two: Corrective Care
We will show you exercises to address the underlying causes of your discomfort. The exercises will help you heal and stay well longer by strengthening and balancing your muscles.
Phase Three: Maintenance Care
By visiting us periodically, we will make sure you are still in alignment and feeling well.
Focused on the Family
For over three decades, families and children of Glen Burnie have been visiting our office to build a foundation of health and wellness. From newborns to those young-at-heart, Glen Burnie Chiropractic and Physical Therapy is here for you.
Our friendly and professional team welcomes you. We look forward to helping you begin your journey to a healthier you. Are you ready? Give us a call at (410) 761-7955 and let's get started!